Description
Flowers symbolize life, regeneration, and celebration. We think any day (or night) is the perfect occasion to don a floral-stamped tuxedo shirt. A beige color base with a white floral theme and unexpected hints of color hint at technicolor dreams.
French cuffs with a contrasting buttonhole, a spread collar, and tuxedo pleat styling make this the perfect shirt to celebrate occasions momentously or ordinary – after all – your statement makes the celebration!
This shirt proudly supports our partners in helping to sustain and protect the planet and flower life in protected lands.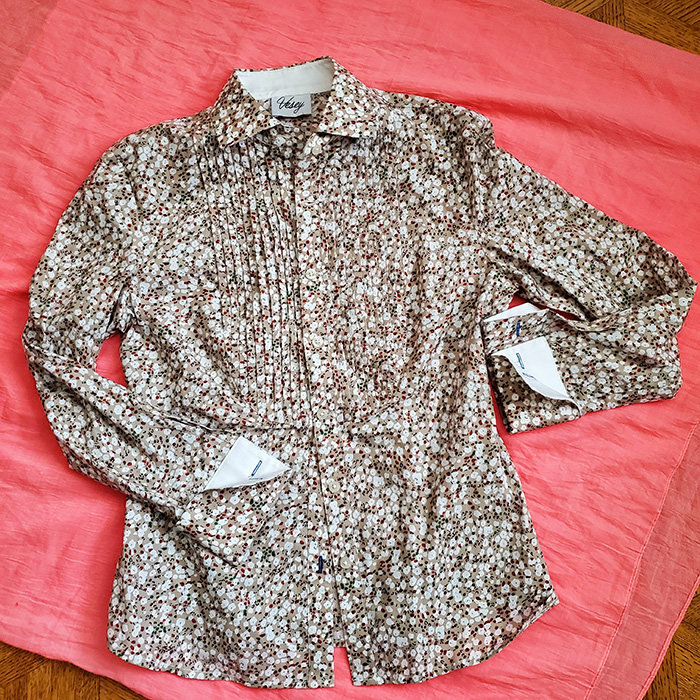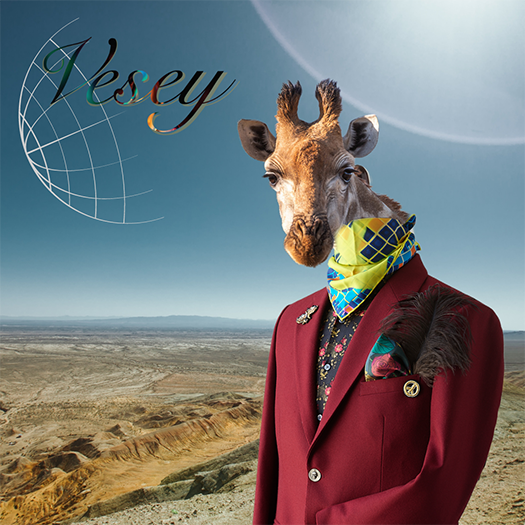 Do Good – VZCharity
***ALL PROFITS GO TO SUPPORT CHARITIES AROUND THE WORLD FOCUSED ON PROTECTING, EDUCATING, REHABILITATING, AND SUPPORTING ANIMALS, HUMANITY, AND THE PLANET. 
Make your selection of 'imagery in style' to support related charities: 
**Animals/Nature Conservation – Wildlife, nature, forests, and the ocean. For example, fabric selections with trees or forest images support charities focused on forestry conservation and rehabilitation. 
**Support Humanity – Humankind, equality, and support. For example, fabric selection with food images supports charities focused on feeding the hungry and providing health education and resources. 
**World & Sustainability Support – Sustainable, environmental, and the world at large. For example, fabric selection with earth images supports charities and organizations focused on the big picture of mass production, waste, pollution, and sustainability efforts.
Look Good – VZ Nature
Let your purpose bloom into reality. The purchase of this shirt benefits charities that work towards bettering the environment and fighting climate change.
VESEY is a San Francisco-based fashion house and benefit corporation designing purposeful clothing for change makers and statement creators with the goal of advancing a more equitable and just society for all. 
For more than 300 years, the Vesey name has been associated with inclusivity, community, and purpose. In 1709, under the guidance of Reverend William Vesey, Lower Manhattan's historic Trinity School was among the first in the Thirteen American Colonies to welcome Native and African students into its classrooms. In a world where slavery still existed, this was a bold and revolutionary act.   William Vesey's vision of a better future for everyone in his community—including the marginalized, underrepresented, and oppressed—is the guiding principle that informs and inspires VESEY today. 
We also believe fashion can have a positive impact on the environment. In a global industry dominated by fast, disposable apparel where the average American throws away 81 pounds of clothing per year, VESEY practices circular fashion, repurposing discarded garments and fabric to create new, one-of-a-kind wearable art. 
Ultimately, our mission is to help you express your values through bold, sustainable fashion so you can look good while doing good.  For more information, visit us at https://veseyexclusive.com/ 
Shop online with your own custom stylist, and design your own custom wardrobe pieces Contact@VeseyExclusive.com 
Now get out there and do some good. 
Instagram, Facebook, Twitter, YouTube = @veseyexclusive 
Vesey x SF Pride = https://youtu.be/qFVtH8ZZEkc 
Vesey – About Us = https://youtu.be/7Tqe9ej0utU 
Vesey blog – Vesey Notions = https://Vesey.blog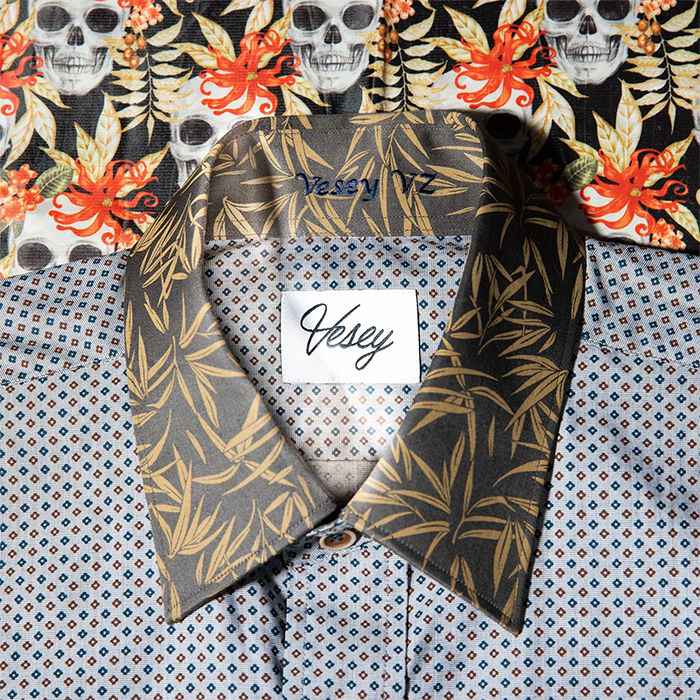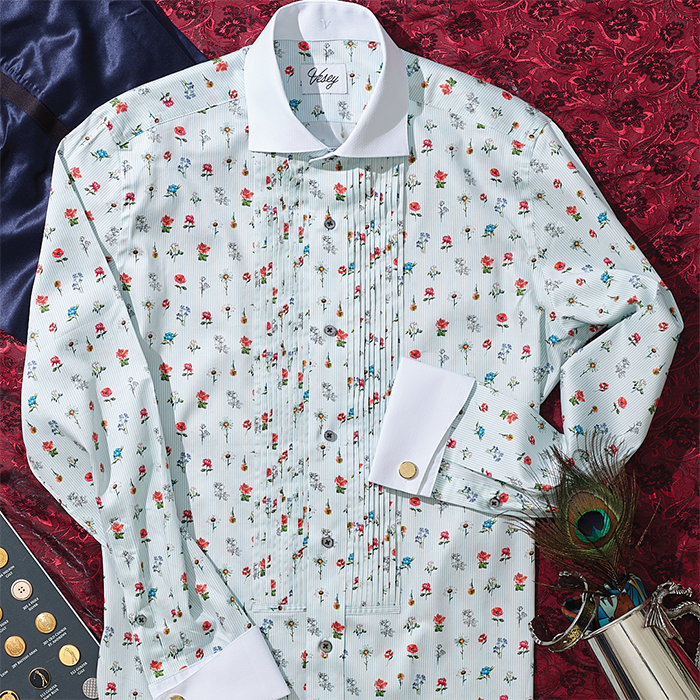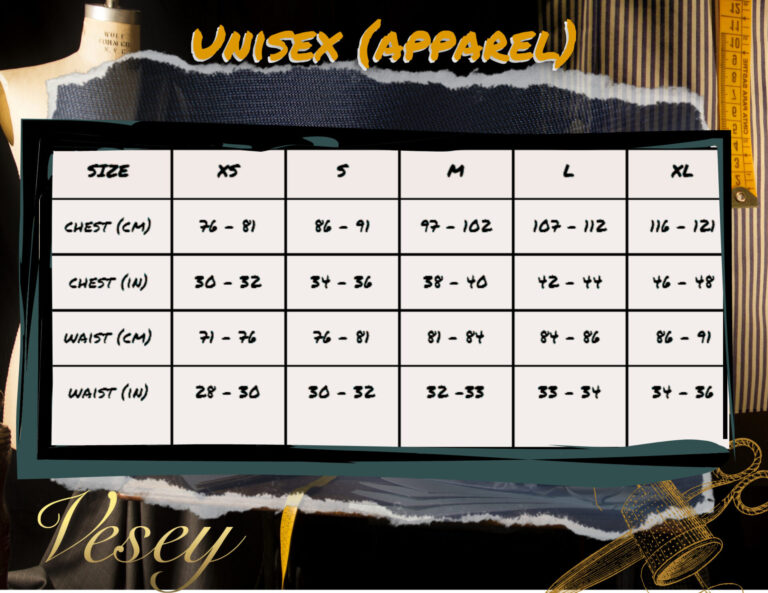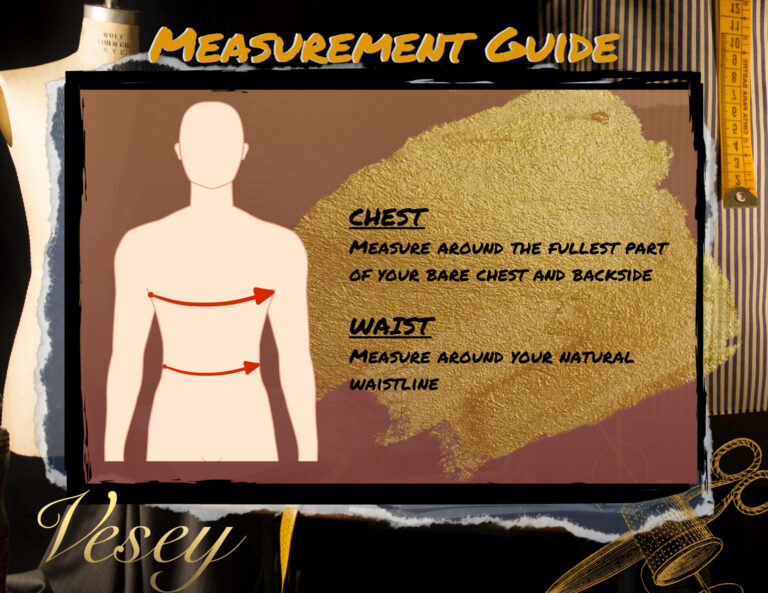 VZ Sizing
For more VZ Sizing and Custom Measurement Guidelines – Click HERE
Customize